What will I be buying? What would I be buying if I had money? What's not worth the money? Find out below!
Colourpop X Bambi Collection
This new makeup release is very Colourpop. Cute packaging, great theming and a unique collab to top it off. When I first looked at it, I thought it was amazing. Yet, as time went on and I was able to rationalize it and go over the color story in my head more, it's really basic.
I personally like the pans, but I'm really missing their 9-pans more right about now. The palette Flower is the same as Labelle of the Ball from the Animal Crossing collection and Bambi is the same as What a Hoot essentially. The Thumper palette is really cute and I considered this one the most, but there is a lot of other cool-toned neutrals on their website.
The glosses are very cute as well, but you know the design will come off in a few months and it'll be a regular gloss of theirs. Overall, it's really cute but it's a pass.
Colourpop Valentines Day Collection
If you don't already know, I absolutely love soft pink shadows.
The Melt for You palette is absolutely calling my name: it's a muted soft pink 5-pan palette that I think would be great for travel! I am thinking about the future because last vacation I went on, I didn't have a mini palette I liked, so I'm keeping my eye on this. And of course, the matching nude brown-pink blush in the shade Kiss 'N Tell is so pretty!
Those blushes sell out quick, so keep that in mind if you want them too. Honestly a cute collection and probably my favorite of the small pans. I'll probably pick up Melt for You during my next Colourpop purchase.
Urban Decay Naked: Wild West
Here's a brand I've been watching for a while for new makeup releases!
I hear great things about Urban Decay and I've been watching out for their eye shadow releases. The Wild West palette is beautiful both color story and packaging. Although it is a neutral-ish palette with a pop of turquoise, it's really aesthetically pleasing. For me, the color story isn't my person match, but I'm still keeping any eye out on the brand.
It's a pass, but could be a good addition to your collection.
Menagerie Cosmetics Flight Club Palette
I absolutely had to give this palette a shout out. I've never heard of this brand, but the artwork of this fruit bat inside the palette is so, so cute!
The shadows look stunning in bright purple, and a neutral shade or two. I guess you can also buy the shades as singles as well from the same palette, but looking at their website, all there palettes look like this.
Sadly, a majority of their products are out of stock- they look like a new indie brand- but definitely a brand to keep an eye on!
Elf Mint Collection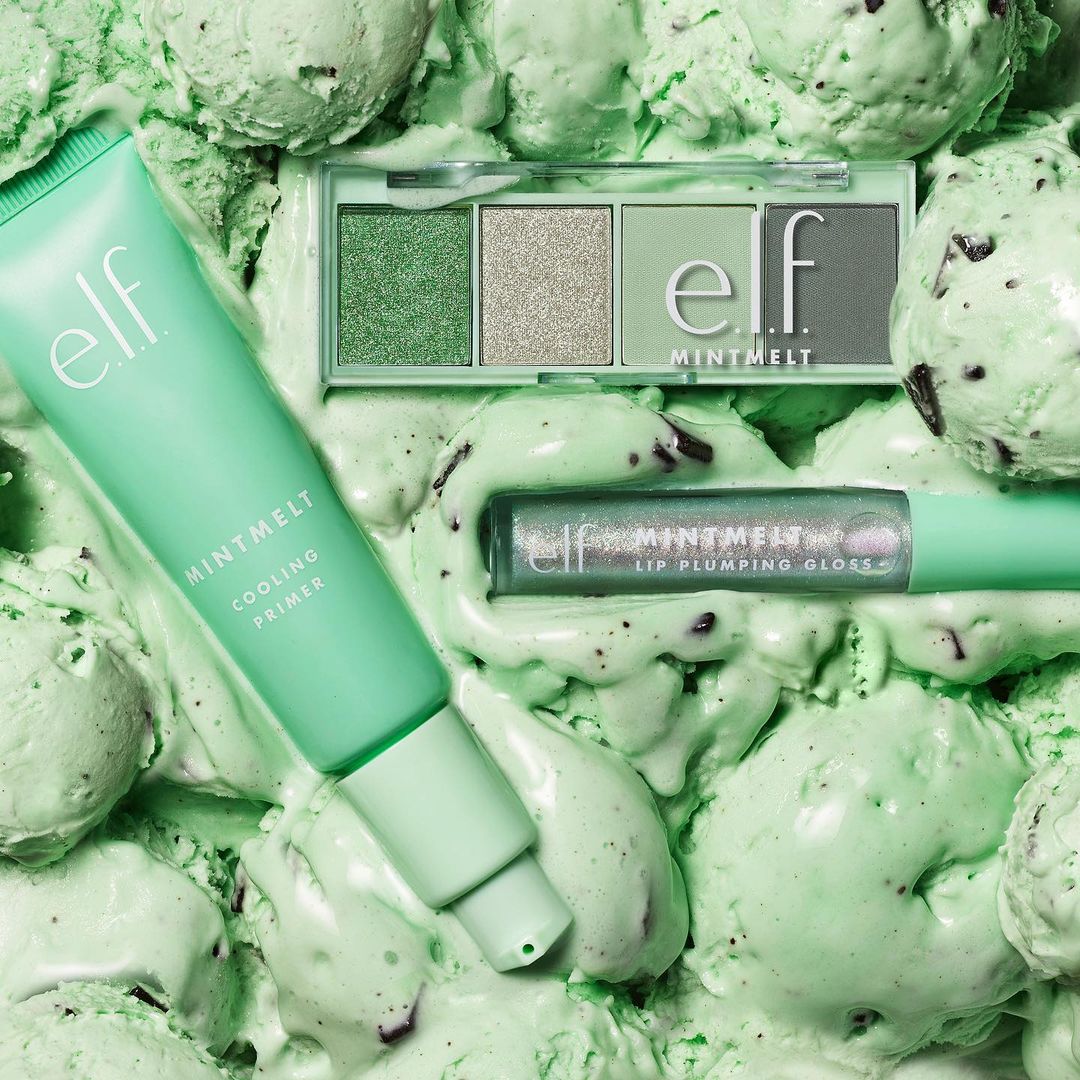 If you haven't see it, I made a post about my Elf haul here.
As far as the other products, I'm not super interested in them. I don't think I'll like the tingly, cooling sensation of their primer and cleanser. If I needed new eye brushes, I'd get the trio but I currently have other Elf eye brushes instead. Overall a pass.
Conclusion
So here's some new makeup releases and collections that caught my eye- or didn't- this month! What about you? Have you tried any of the products I mentioned? Or, is there one of these on your wish list? Let me know!