|*Gifted| Hello everyone! This past month, I've been exploring different ways to make graphic designs and social media posts for my blog. I was also contacted by Visme recently and given the opportunity to try their premium account's features!
So, for today's post I wanted to compare both Canva and Visme to see which is the best. As a quick disclaimer, although the premium version of Visme was gifted to me, that does not alter my opinion in any way. I will review and compare these both equally.
What is Canva? What is Visme?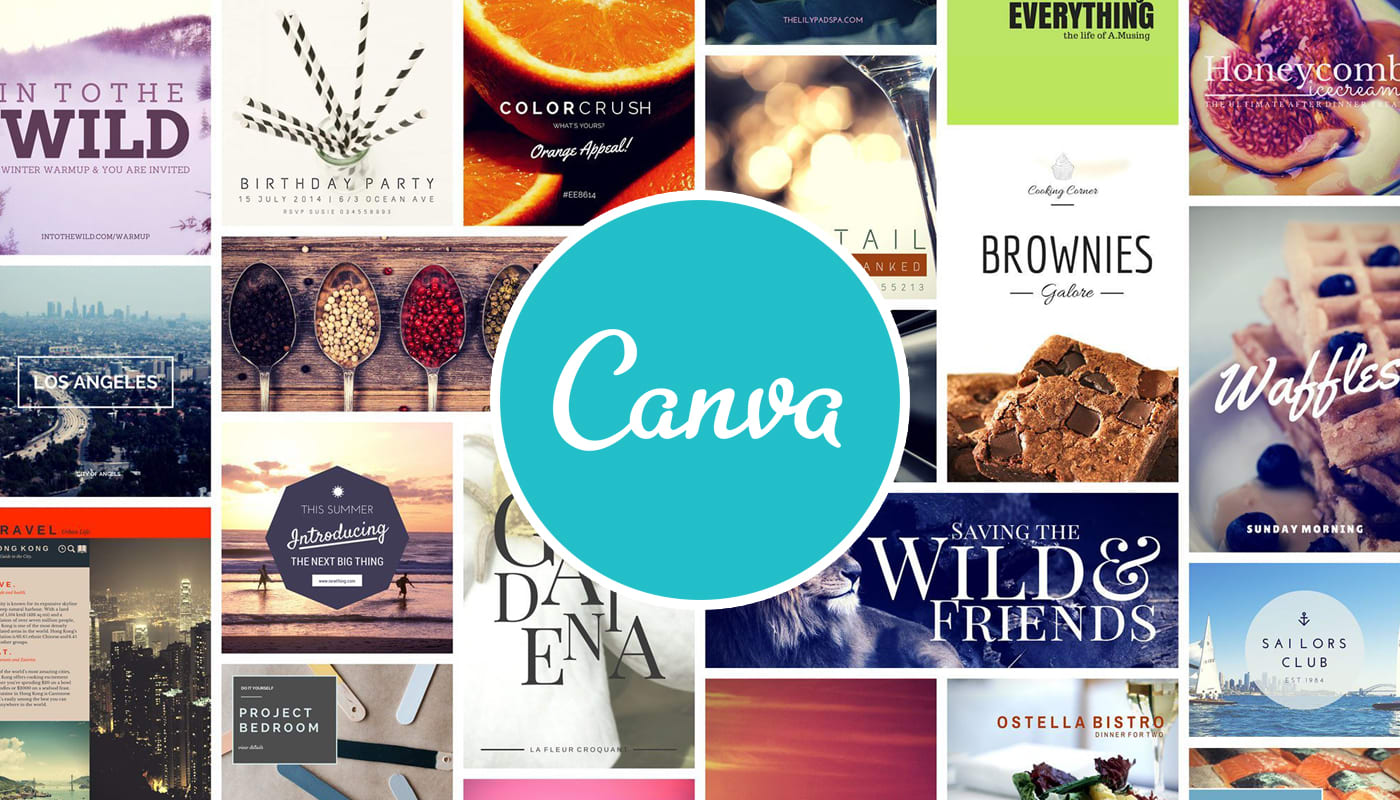 Canva is a design and publishing tool used to create things like graphics, social media posts, flyers, presentations and even logos! It allows to to customize using images, fonts and different elements to make a graphic design.
It was launched in 2013, and works with nearly 200 countries to create quality graphics. I'd also like to note that they're very involved in social issues: donating money and having graphic templates dedicated to on-going issues. Their headquarters in Australia is 100% powered by renewable energy! How cool is that?
Visme is a similar design and publishing tool. They have about the same amount of options from social media templates to presentations and everything in between. It's professional and has business-orientated features for small and large businesses alike.
Visme was also launched in 2013, and are self-funded and work with people in over 120 countries. Their vision: "At Visme we believe everyone should be able to create beautiful content with no design experience and minimal effort."
Although they both sound quite similar, they have some key differences.
Pricing
Both Canva and Visme have a free program. Canva allows to to create 5 GB worth of cloud storage designs. I have made a pretty big chunk of graphics and I never had to worry about running out of space. You also get a lot of features for free: templates, a good selection of photos and elements, and lots of space.
Visme has a free program, but it's limited to 5 projects only and 100 MB worth of storage. It allows you to access limited templates, charts and widgets. So, it's kinda like a free trial but without a time limit.
Canva has two paying options: Pro and Enterprise. Pro comes at $9.99 a month (or $119.99 a year) and unlocks all the premium features, while Enterprise works best for big businesses and teams. As a blogger, Pro would be the best paying option. It comes with everything besides a few large-team business features.
Visme has three paying options: Standard, Business and Enterprise. Standard comes at $15 dollars a month and allows 15 projects and 250 MB of storage. It's still quite limited, but gets rid of any branding, and allows you to have access to all charts and widgets. It's best for people who only need to a project once a month, or only need a limited amount of projects.
Their Business plan is their most valued plan. It allows you unlimited projects, 10 GB of storage, full access to the majority of features and video/audio integration. They also have a Enterprise plan, which is customized to fit a business's needs.
So in summary: Canva has a much better free plan, and their Pro plan is cheaper and has more storage than Visme's. Strictly money-wise, Canva has this category beat.
Student/ Teacher Plans and Non-Profits
Canva offers free Pro plans to non-profits and K-12 teachers. Also, if you are a student (assuming a K-12 student) you can request your teacher to get a plan and all their students get the Pro version for free.
Visme offers discounts for students, teachers and non-profits. The non-profit plan $21.75 instead of the regular $29 for the business plan. Students can also get a student plan which is based on semesters, and teachers can get an advanced plan for $60 a month.
Again, Canva has Visme beat, especially if you are a teacher/non-profit organization.
Pros for Canva
The best pro for Canva has to be the price. You can't beat that it's basically free to use with only a little restrictions.
They also have Canva Print, where you can print out your designs onto different things like mugs, shirts, labels, etc. It has free shipping, no minimum amount to order, and is sustainability sourced. For every print order, a tree is planted. Although not the cheapest option out there, it's very customizable and you don't have to worry about shipping.
Like Visme, you can also use third-party apps for things like adding extra elements, grabbing photos from social media and visual effects.
Canva has a blog-esque section where they post educational articles about things like design, marketing and branding. They also have a few online courses called Design School which are limited in options, but very fledged out with tons of videos per topic as well as tutorials.
Another big pro is that Canva is easy to use. It's design is clean, light and simple to navigate. Learning to use Canva is easy as it comes with a lot of options, but is organized very neatly.
Cons of Canva
A pro and a con is that Canva is quite popular. That means easy to access photos such as the first image that comes up when you type in "skincare," is used by tens of thousands of others. It's free stock images are easy to spot and are quite common, so it can make your graphic less unique if you use the most convenient options.
Another somewhat minor con is that you can only have one folder with the basic Canva account. I like to separate my graphics based on Pinterest group boards, so I wish their was more folder options.
My biggest issue with Canva so far is that the free version doesn't allow you to resize an image. As a blogger, I often use many types of social medias so resizing an image is a must. Instead, I have to make alternate designs and try to pick similar color and design schemes in order to match.
Pros of Visme
A pro of Visme that stood out the most is their design options for power points. It reminds me of sites like Slides go and Slides carnival with it's different templates. It's very advanced next to Canva and provides a lot more tool-based options, which brings me to my next point.
Visme has a lot of chart, widget, and more complex tables. It offers a lot of integration for businesses, and is overall a great option for small businesses and teams. They stands out with amazing team support, flexibility and visual integration besides just photos.
Visme also has better branding integration. You can have branded color palettes and fonts, as well as more detailed charts. If you want an upgraded business experience, I think Visme is the way to go.
Visme also have a lot of video, audio and mixed file applications. You can embed videos and gifs from the web and uploaded it to your project. They also have their own royalty free stock audio which I'm pretty sure Canva doesn't. But also, you can upload your own audio files or record right on Visme!
They also have some minor, unique features which I like better on Visme such are their 3D graphics and animated elements – even interactive maps. It seems a little limited at the moment, so I'm hoping they'll expand, but I'm excited for that feature since it's so advanced compared to other companies.
Visme also has learning opportunities, such as live webinars, video tutorials, free e-books and more. If you don't end up using Visme, at least check out their free resources and learning opportunities! The team has been so nice to me and so willing to jump to my aid at any time, so I'm sure their classes and resources will be just as amazing.
Cons of Visme
The price can be considered a con as it is quite expensive if you aren't using the business features and are a single person. But, if you are someone who wants to upgrade their designs, I think it would work great for you.
I feel like some parts of the tools are in it's early stages. For example, I'm a beauty blogger so I often use search words like makeup, skincare, eyeshadow, etc. and Visme is a bit limited in their elements section, making it a little harder to use.
There's some hiccups I notice when creating graphics. Sometimes a background becomes very stretched and grainy when added to a graphic and something not. Something I love about Canva that it automatically scales and allows to to increase the size of an image without it looks disoriented, which I sometimes struggle with on Visme.
Otherwise, I feel like the site needs a few tweaks here and there, but otherwise not much to report as a con.
How I Use Visme/Canva
I'm a blogger, so the majority of the time I'm creating blog graphics and Pinterest pins. But sometimes I'm creating Twitter banners and tweets or other things like that as well. I'm also a student, and Visme has been very interesting to me for it's ability to make powerpoints.
There's other features I can use in the future: resumes, flyers, physical prints, even flashcards. I highly recommend digging around each site and seeing what they offer, because you never know when you could need in the future!
Which Is The Best?
I think Canva is the best for hobby bloggers, bloggers just getting started and anyone who uses social media in a more relaxed, fun way without stressing about professional details and quality.
I think Visme is the best for advanced bloggers who want to up their game, bloggers who focus on design/statistics-related niches, and small businesses (or large businesses!)
Really, it depends on what you're looking for. If charts and stats integration is important to you, go with Visme. If your a new blogger and want to try something for free that's easy to use, try Canva. Want something that going to blow away your readers, or create a professional-looking graphics? Go with Visme. Just need the basics with an unlimited library? Try Canva Pro.
Here's the links: (not affiliated)
Conclusion
I hope this helped you get a better idea on what Canva and Visme is and which works best for you! I honestly love both for difference reasons, but can definitely see the audiences that work best for each.
Let me know what design tool you use. Canva? Visme? Something else?