|AFF*| This year, I'm going to be commuting for the first time so I've been doing a lot of research around it.
Knowing that your prepared and having whatever you need when something goes wrong can ease anxiety when your on campus. So in today's post, I want to share what I'm prepared to bring to university this fall as a commuter student.
I'm going to share both things I'm planning to bring in my car and in my backpack as well. It's up to you to decide what you want to leave in your car or bring with you.
*This post contains Amazon associate links. This means I make a small commission if you decide to buy any of these products I've linked at no extra cost to you. Don't feel pressured to buy from these links, but they do help me keep the blog running.
School Supplies
Let's start with the most basic: school supplies. Here's some of my favorites, and what I think are best if your a commuter student.
Notebooks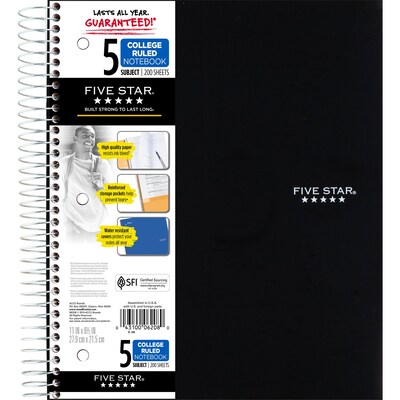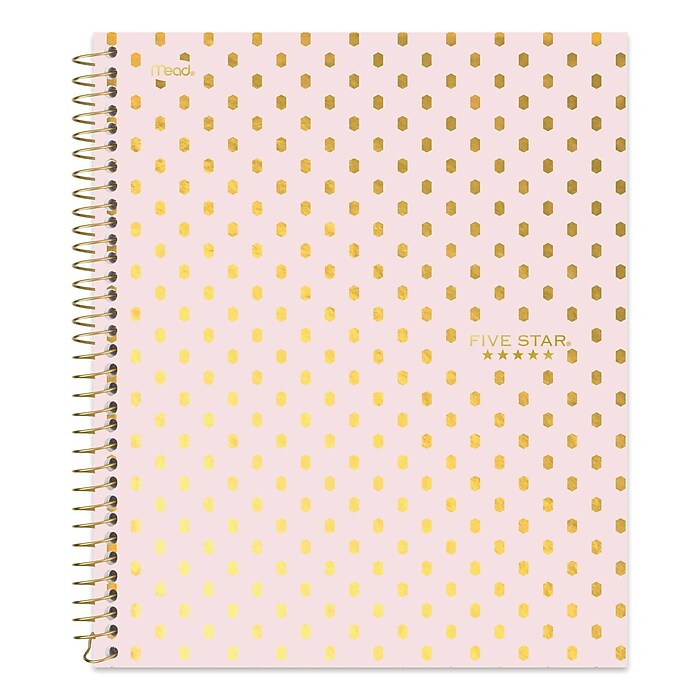 I always love Five Star. Although a little more expensive than your average notebook, the quality is the best for the price. I've never had any issues with the cover as it's a hard plastic.
This one on the left is from Amazon, and the one on the right is from Staples. Five Star has some artsy design covers, but they're a little harder to find than the typical one-colored versions.
A five-subject notebook has worked best for me at home this year during Covid. For on campus, having everything in one place makes it easier not to lose anything or accidentally leave a notebook at home. An extra one subject might be needed if you are taking more than 5 classes, or taking a note-heavy class like math or science.
A tip for those who want a custom cover: buy some contact paper or any other similar sticky paper and you can customize the cover!
Folders
I have to go with Five Star again for the same reasons as above: sturdy, nice colors and practically unbreakable.
They have standard pockets and holes so you place them in a binder if you wish. This pack above is also from Amazon, and come in another pack of colors as well. In this color set, it's available in: black, red, electric green, cobalt, white and royal purple.
Some professors are very heavy in the paper department, while others not so much. Also consider reusing old, good-quality folders from previous years to save a little extra.
Related: Weird Studying Hacks That Really Work
Highlighters
My favorite kind of highlighters are pastels since they are so light on the eyes. Bright yellow can be distracting, and the soft colors are just so pretty to look at. Other than aesthetics, some pastel highlighters are erasable, which is great for anyone borrowing textbooks- just make sure you test them thoroughly first!
I like these Zebra Mild Liners from Amazon, which come in a bunch of different sets. The one above is called the warm set. If you are looking for a bigger pack, this pastel set from Bic on Amazon comes with 12 colors.
Pens
Pens are something I got down to a science. Ball point pens skip too much and gel pens smear, but I found felt-tip pens to be perfect.
I love this set from Paper Mate called their Flair collection, which comes in either black or colored, with several colored sets. I've been using them for a few years now and I absolutely love them. They don't smear and provides thick lines without bleeding through to the other side. Highly recommend.
If you aren't a fan of felt-tip pens, I've loved the Pilot G-2 pens in fine and ultra fine. They're a little smudgy for my taste, but I love how thin it writes. It's also refillable, if you like to refill your pens.
Snacks
Oh yes, one of my favorites!
I have a snack post linked under this, but here's some more ideas: chips, trail mix, granola bars, popcorn, Skinnypop, fruit, and candy.
I love to have snacks, especially because I'm not on a unlimited dining plan. Plus, I'm always someone who snacks often so having a couple options in my bag wouldn't hurt. If your dining hall allows it, consider throwing in an apple or snack in your bag for later during your lunch.
Related: 6 Things You Need for Online Classes (Including snacks!)
An Emergency Car Kit
Having an emergency bag in the back of your car is probably a good idea. Even if you never need it, someone else might!
Things like flashlights and a blanket could come in handy, especially if you live somewhere cold in case your car ever broke down. Of course, you can use your blanket to catch a quick snooze in between classes.
Having an emergency first aid kit is also a good idea whether you need it on the road or have a small bag in your backpack when you're on campus. Especially carry things like pain killers, allergy medication and band-aid.
Water Bottle
Of course, you'll need a water bottle as well.
I personally like small water bottles since they fit into my bag easily and I don't drink a lot of water. Consider how long you'll be on campus because I know for myself, some days I'll be there for a full 12 hours. You might want an extra water bottle if you're on campus long enough.
Extras
Umbrella
Gloves/Hat
Index Cards
Extra pair of clothes
Extra toiletries
Mask in case you need one
Hand sanitizer/ hand wipes
Extra chargers
Pen pouch
Conclusion
So I hope this gave you a better idea what you might need!
I'm excited to go back to school this Fall and actually experience the full campus. Despite being a sophomore this year, because of Covid I've only been on campus twice.
Consider after reading to make a list on your preferred note-taking app a list of things you'll need. It's definitely a shorter list than living on campus, but there's still a lot of things to make your life easier if you bring!