You may remember that I used to do monthly favorites, but as of recently I've skipped a few of these posts.
Instead of doing a monthly favorites post, I've decided to do a mash-up post of my monthly favorites, blog updates and news, my goals, etc. This way, I'm about to come out with one very casual post at the end of the month instead of sporadic posts than may not be interesting to everyone. So, let's get started, shall we?
Monthly Favorites
To start us off, I'm going to cover some of my favorites from this month is three categories: makeup, skincare and lifestyle.
This serum has being absolutely amazing to use this summer.
I chose this to be apart of my monthly favorites because I've been using it once or twice a day for weeks now.
What I love about this product is it's ability to absorb excess oil without being drying. It works extremely well in the summer on humid, sticky days or even the typical hot sunny days. Something else I love about Niacinamide is the fact that it's such a gentle active, you can combine it with about just anything. I highly recommend for anyone with oily skin to combo skin, but also works well for beach days for other skin types.
NYX Micro Brow Pencil Vegan Eyebrow Pencil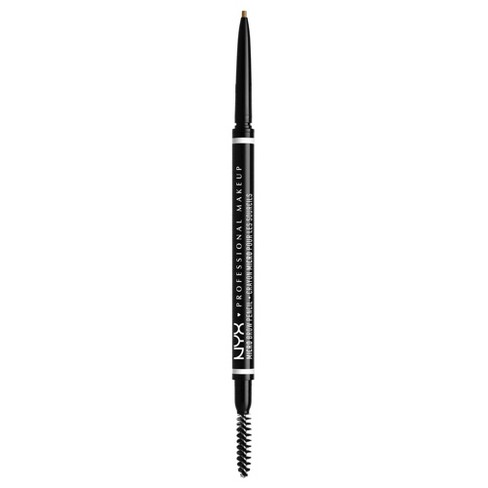 I recently picked this up in my latest Ulta haul (linked below) and I have been loving it!
It's creamy, but not too slippery and comes with a soft spoolie on the other end. It's from Nyx and it's a great affordable option as it's usually around $10, but comes with a decent amount of product.
What I love about this product is that it's pigmented, but not so pigmented that it looks like you smeared brown crayon all over your eyebrows. It provides buildable coverage, and comes in a lot of different shades. I have the shade Taupe, but I could have honestly gone a shade or two deeper if I wanted more dramatic brows.
I've been in love with this planner brand recently!
I added this brand to my monthly favorites because I absolutely fell in love with the owner's aesthetic for the brand.
Cloth and Paper provides planner covers, inserts, stickers, sticky notes and more for minimalist planning. I'll link my Ultimate Guide to Professional Planning below if you want to learn more about the brand. Essentially, their products mostly focus on 6 ringed binder planners, but their stickers and sticky notes can be used for any paper craft. I love the black and white with a touch of grey/brown look, and it's so unique. It's very minimal and professional looking, I love it!
My June Goals
I post my monthly goals on Twitter, and it usually revolves around my blogging goals, although I occasionally add more lifestyle and personal goals as well.
65 Blog Followers –> 75 Blog Followers
6k Monthly Pinterest Views –> 7k Monthly Pinterest Views
60 Twitter Followers –> 102 Followers!
I'm happy to announce I met all my goals! My blog following increase is about at normal: around 10-15 new followers a month. If you have followed me recently, then thank you! I seriously appreciate the support. I had been making leaps and bounds on Pinterest, but I'm starting to see the wall I'm about to run into. I briefly spiked into 8k, but settled back to a consistent 7k range afterwards.
My Twitter following has really surprised me! I made a Twitter account just over 3 months ago and I already have over 100 followers! There's something so relieving about being in the triple digits, I feel so much less like a newbie now.
My Upcoming July Goals
90 Blog Followers
8k Pinterest Views
130 Twitter Followers
80 Instagram Followers
Make My 1st Affiliate Sale
Here's my goals for new month! I'm going to be busy traveling next month and tending to my overgrown garden, so I made my goals a little safe. I really hope to reach 90 blog subscribers, and stick with a consistent 8k on Pinterest. I also made any Instagram that I transformed from a barely-used personal blog, so I already have 60 followers. Here's hoping I get an increase of 20!
I just dipped my toes into Amazon's affiliate program and I'm making slow progress. Applying to other affiliate programs has been difficult since my blog is new and my following is small, but I'm hopeful for the future!
Blog Stats
Monthly Views: 556
Total Likes: 292
Average Amount of Comments/Likes Per Post: 6
I just wanted to point this out because this is very crazy to me: In February I had 0 monthly views, 34 in March, 79 in April, 371 in May and now 556 monthly views in June. Wow!
Here's What to Look Forward To Next Month
I have two collab posts in the making! One at the very end of June and one in the beginning of July. I'll link those blog posts here once they're published.
Also, I'm updating my old blog posts from a few months ago, so expect to see some new and improved old content!
A Note to My Readers
I'm so excited and so proud of the insane amount of progress I've made on this blog! Between hitting milestones like 1,000 total blog views, 100+ Twitter followers and collabs between brands, I'm beyond proud.
I'm also so thankful for those who read, like and comment on my posts. I know my journey has just begun, but I can't even imagine where I'll be by the end of this year. I have big goals and dreams, so I hope you'll stick around to see my journey.
I'm going to be changing my uploading schedule from Tuesdays, Thursdays and Saturdays to just Tuesday and Thursday. I'll use Saturdays as a bonus day if I'm caught up on content, but I'm following a bit behind these days.
Between using 3 different types of social media, guest/collab posting, and updating my blog, 3 times a week is a bit much. Don't worry! This means my posts are going to be longer, better quality and more optimized for a better reading experience. I'm soaking up blogging tips like a sponge and constantly adding to my blog and tweaking things, so my content can improve.
Conclusion
That's my monthly wrap up!
I hope to keep including my monthly favorites and keep you all up to date my blog stats. Have any questions or comments? Leave them below and I'll respond to them all!