It's easy to find affordable makeup at the drugstore, but finding both cheap and great quality products… not so much.
In today's post, I'd like to talk about my favorite affordable makeup products under $10. You'll see a lot of my must-haves from brands like Elf, L.A Girl, Milani, and Essence. Having a more affordable alternative option available is great for products we use up frequently, or risk loosing when we throw them in our purse. Also, I made sure all these products are easy to find either at the drugstore or Ulta.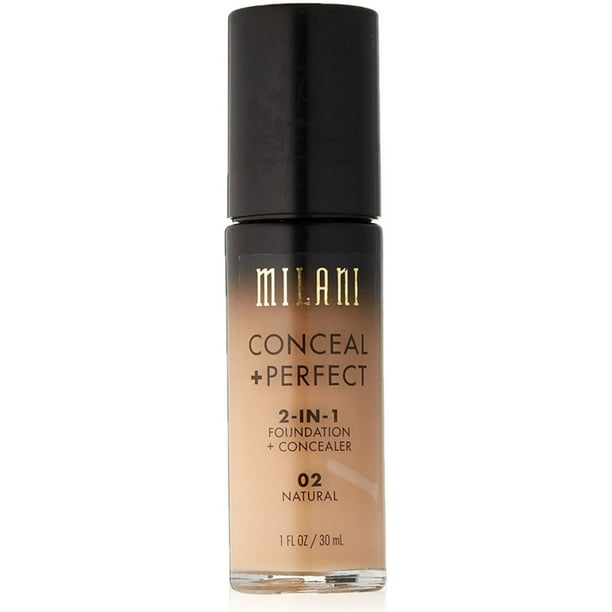 It's hard to find foundations under $10, but this Concealer-Foundation hybrid may be a great option if you don't mind repurchasing a little more often.
It comes with a standard 1 fluid ounce, and can be used both as a foundation and concealer. What I love about this product is it's large shade range, as well as it's medium-to-full coverage finish. If you are in the market for a more full coverage foundation, this is the foundation for you. Or, you can use this just for concealer and save a couple trips to the drugstore- a couple dollars too.
Price: $9.99
Another good bang for your buck is are these 9-pan palettes from L.A. Girl.
These palettes come in 3 different color stories including a smokey nude version (Downplay), a warm nude version (Foreplay) and more pink-inspired nude version (Playmate). L.A. Girl has been following the mini-eyeshadow trend and made these mini palettes.
What I love about these are the beautiful color stories, the amount of product and pans you get for the price, as well as buildable shades. Is this the best, more pigmented eyeshadow palette you could get at the drugstore? No, but it's very decent palette for the price and quality. If you want less shades and a slightly higher quality, consider this next option.
Price: $9.99
I feel like I'm constantly screaming about these quads, but I'm going to once again in case anyone is new. I love these palettes!
They come in a sleek, simple clear packaging and comes in several different color stories from nudes to pastels to more colorful shades. You don't have to worry about them blending into nothing, which can be a problem for cheap drugstore palettes. It's also not powdery, although the shimmer shades are very soft almost like Colourpop's super shock formula.
My favorites are Cream and Sugar (nude neutral), Pumpkin Pie (warm nude), and Rose Water (Pinky-Mauve).
Price: $3.00
If you are looking for a lipgloss that's not gonna break the bank, or even a good option for a younger sister or niece, this Essence lipgloss is an amazing option.
It comes in several shades including a clear version, and comes with pretty clear and silver packaging. What I love about this gloss is that it comes in so many options, but also the formula. It's a thicker gloss, but provides that super-shiny wet look you want to achieve. The color shows up, but isn't too sheer nor to pigmented as well as provides a moisturizing feeling and look to the lips. I highly recommend.
I can also imagine this as a great play gloss or introduction to makeup type of gloss, especially the clear color. Plus, the price point is so slow, you can easily re-buy without worrying about wasting the product. Double bonus: the brand is often on sale at Ulta!
Price: $3.29
Another great and trendy Milani product is this cream blush!
It comes in a few different shades, including deeper tones and blends out perfectly to a satin finish. I love how easy it is to layer color with this blush, but also sheer it out to a nice, soft finish.
I have the shade Nude Kiss and it's the perfect warm-toned nude blush without being too orange or coral-tinged. It's very light weight, and contains a lot of moisturizing and brightening skincare benefits as well. A great option for those who want to try a cream blush, but don't want to commit to a heavy price tag!
Price: $8.99
This compact powder is amazing for anyone with very oily skin.
If you are someone with oily skin or seasonally oily skin, you'll love this product. It's a smoothing, translucent powder that soaks up any excess moisturize and oiliness on the skin. It has a matte finish, and works great like a blotting paper- so you can touch-up throughout the day.
What I love about this product is that it's very mattifying and formula's like this are little hard to come by in this price range. Most compacts are less mattifying to appeal to a larger audience, so I appreciate how that they made this product more intense for those of us who need it.
Price: $3.99
If you are looking for a great brush set and don't mind smaller handles, this is a great travel brush kit for you.
What I love about this set is that it has the usual Elf quality when it comes to their brushes, which by the way is amazing. I love the packaging, which is a pretty white handle with gold detailing and white bristles. It's also amazing for travel, so if you are someone who travels for business or frequently goes on vacation, this is an amazing option.
Also it's a great value as well. This kit comes with 4 brushes: their shadow "c" brush, flawless concealer brush, highlighting brush and angled blush brush. You get a pretty good amount of variety with one eyeshadow brush and the rest are pretty versatile big brushes. I highly recommend this kit, but also any of Elf's brushes are very affordable.
Price: $10
I don't know about you, but I love a retractable lip liner.
Not having to worry about sharping a pencil is the best, and if you're careful, they can last for a long time! Just make sure to add too much or you risk snapping it. Otherwise, I love this long-lasting option. This comes in around 14 shades depending on where you buy it, and as your typical nudes and reds.
What I love about this product is how easy it is to use, as well as how creamy and hydrating it is. You don't have to worry about this product being too stabby or sharp against your lips, it's very smooth. Although creamy and hydrating, it has a matte finish, which is nice for layering lipstick or gloss on top. I love this affordable option, and the liner is very compact and easy to use!
Price: $5.00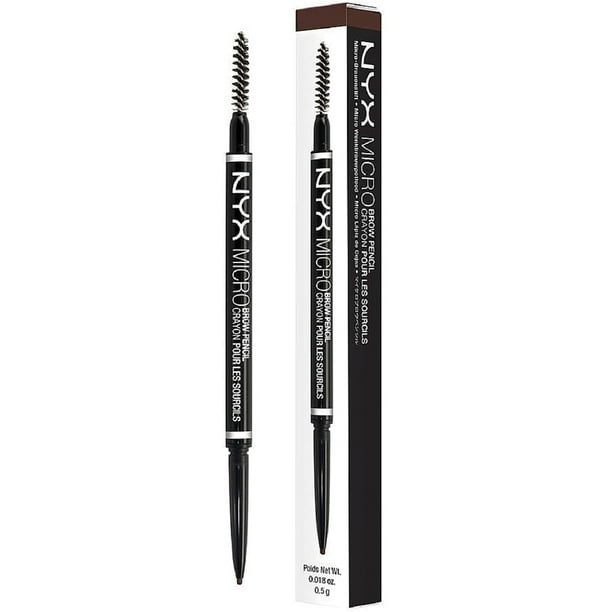 Another one of my new favorites is this NYX Micro Brow Pencil.
It's one of the most popular brow pencils for a reason! The product inside is very precise with a skinny tip, and has a very soft spoolie on the end. It also comes in 8 shades with various dark tones.
Something I love about the shades is that I have dark, almost black hair and finding a brow pencil that's not black but also not red-toned is very difficult! I found the shade Taupe works very well for me as a softer shade, but chocolate could very well work if you like slightly more dramatic brows. I also love how small this is! When I went into Ulta and saw it, I was shocked at how small it was! Very compact, but still has a decent amount of product. Highly recommend!
Price: $10
My final pick for this post is this L'Oreal Waterproof Mascara. I tried this one a while ago as it's been around for a couple years, but I love it!
L'Oreal in general has a lot of good mascaras just over $10, but I found this was a great option to add onto this list for $10 and under. I love that it comes in a couple different shades: blackest black, black, black/brown, blue, burgundy, violet and green. I haven't tried the colorful shades, but if they are as good as the normal black ones, I'd recommend them!
What I love about this product that it thickens lashes, but it takes a bit of time before they start to clump. I also love it's flexible wand, which makes getting each lash much easier and it coats very well without worrying about it looking spidery.
Price: $8.99
Conclusion
Thanks for sticking around! I hope you found a few great products to check out or saw a few favorites. Let me know what products sound interesting to you!