I cannot believe July is already over! I'm genuinely so surprised that one of my favorite months has flown by and August is hot on it's heels. I'm excited for more warmer weather, plentiful garden harvests and the creep into a new semester of college.
But for now, let's review how the month of July as treated me, shall we?
Monthly Favorites
Here are my three monthly favorites in my three categories: makeup, skincare and lifestyle.
One of my favorites this month is this serum! It's one of the Inkey List's more expensive products, and before purchasing the kit this came in, I'd never heard of tranexamic acid. But, I've been loving it!
I talk more about this serum what exactly tranexamic acid is in my related post below, but essentially, it heals and prevents post-hyperpigmentation like dark spots after pimples. I didn't have much in terms of expectations for this product, but I've loved how it feels hydrating and tacky on the skin, but dries into a comfortable finish. You can use it as a last step and skip out on the moisturizer, or the last step of your serums. I use it both ways!
I love how I can use a niacinamide serum during the day and this tranexamic acid serum at night. It's a perfect serum combination for those of us with oily, acne-prone skin. Did I also mention this one from the Inkey List in particular has 2% Vitamin C as well? A subtle, but nice addition to my skincare collection!
Related Post: Review- Tranexamic Acid Serum
Milani Cheek Kiss Cream Blush
I've been loving this blush way more than I thought I would! A cream blush has been a game changer for me.
I brought this with me on a vacation trip, and I used this everyday. It's creamy, provides really good pigment and blends easily. I love how effortlessly beautiful this blush looks and it feels like nothing on the skin. I got the shade nude kiss pictured above, but it looks a lot more like a slightly darker pink rather than a complete brown nude.
The only thing I don't love about this cream blush is that I feel it can emphasis texture compared to a powder, which usually smothes out the skin, but that's more of an issue with a cream blush rather than this one from Milani in particular. I also love that you don't have to use much! It takes little time to activate and goes on beautifully. I recommend!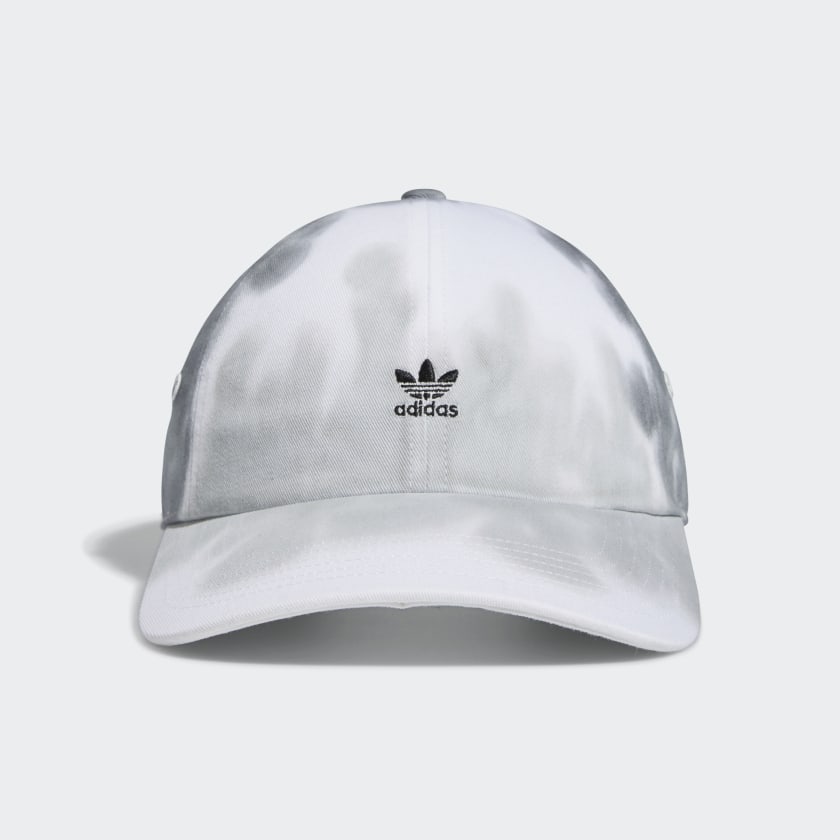 I just got this hat, but I've been loving it so much! I needed a good, go-to neutral hat and this was perfect.
For the longest time, I never wore hats thanks to the fact I couldn't wear them to my K-12 public schools. But now that I'm older and hats are allowed, I wanted to try one out. For only a little more than $20, this is really decent hat. It's adjustable, has their logo plastered subtly on the front and comes in this very pretty grey color. It's neutral, but not boring and adds that tye-dye, watercolor effect from a light grey to a darker grey in the back. It's also super comfortable! It's been great as a casual summer hat to shield the sun in the garden, but also stylish enough to wear with an outfit.
This hat looks so nice with an athleisure outfit: slightly baggy sweatpants, a cropped top and matching sneakers really turns clothes into an outfit. I highly recommend finding your new favorite hat!
Here's What To Look Forward To/ In Cased You Missed It
This month:
I collabed with the lovely Chloe! Here's her post, as well as mine, where we talk about our favorite self-care tips for the summer.
I was apart of this post by Rosie taking about the new Instagram update and our opinions: link here
I was also apart of this post by the Good Thinking Factor
I collabed with Mary-Ann on her blog The Lazy Chain about morning routines and productivity as well.
I'm currently working with a blog to do a travel guest post! Stay tuned for that as well, most likely in August or September.
My July Goals
Goal: 90 blog followers –> Current Total: 97 blog followers
8k monthly Pinterest views –> 6.2k views
130 Twitter followers –> 172 followers
80 Instagram Followers –> 114 followers
Make My 1st Affiliate Sale –> Did not make a sale
These were my goals and results! I managed to scrape by with my blog subscribers goals, which is probably my hardest to make any big leaps with. I'm going to try and focus on getting more subscribers in August, and maybe make some freebies and other email list offers. I'm thinking about putting Pinterest on the back burner for now. It takes so long for me to make pins, and the time v.s reward ratio isn't that great at all.
On the other hand, my Twitter and Instagram have been doing really well! I love the interactions on both, and although I'm unused to Instagram's new updates all the time, I've been enjoying learning more about the platform. I did not make my first affilated link sale, but I'm not too surprised. I need to work on monetizing my blog, even if it's a low priority for me at the moment.
My August Goals
120 Blog Subscribers
200 Twitter Followers
150 Instagram Followers
SEO 5 old posts
I'm aiming really high this month! I wanted nice, "round," numbers so I hope I can meet my goals. August is the last month before I start university up again, so I want to make sure everything is in good shape before I start to lose my extra time.
My main two goals are to increase my blog subscribers at a higher rate than I have been, and continue to add SEO and tweak old posts. Crossing my fingers I can meet my ambitious goals this month.
Blog Stats
Last Month (June's) Stats:
Monthly Views: 556 (according to my previous month's record) –> Finished the month around 692 views
Total Likes: 292
Average Amount of Comments/Likes Per Post: 6
This Month's (July's) Stats:
Monthly Views: 459
Total Likes: 423
Average Likes: 7
Average Comments: 8
Although my monthly views has gone down, I'm pretty happy with the amount I got. Considering I reduced my posting schedule from 3 times a week to 2 times I week, I had 4 less posts than I usually do. In addition, I went on a week-long trip this month and did the bare minimum to keep my blog active for a week. My averages for likes and comments per post went up as well, so I'm not complaining. I hope to stay around the 500 views range or higher in the future.
A Note to My Readers
I'm continuing with my twice a week schedule, but as you could see I'm doing a lot of things outside the realm of my blog with collabs, guest posts and more. If you ever want to see more of me, check out my Twitter to be updated on new blog posts as well as Instagram for more personal updated and pretty photos!
But that was my wrap up! Have you tried any of my monthly favorites, or experienced similar traffic on your blog? Let me know!
Also make sure to check out the collabs I linked above for additional content from me and the other bloggers I've worked with!